Austin – AM Mode by Alexander Marchant
10705 Metric Blvd #103 | Austin, TX 78758
512-462-1444 | info@alexandermarchant.com | Monday- Friday 9am-5pm
AM Mode by Alexander Marchant is only a slight departure from the boutique experience of our mainline Alexander Marchant showrooms, offering the same great service, same access to brands you love, organized with a more straightforward approach in mind. AM Mode by Alexander Marchant is the newest offering in the family of showrooms located in Central Texas.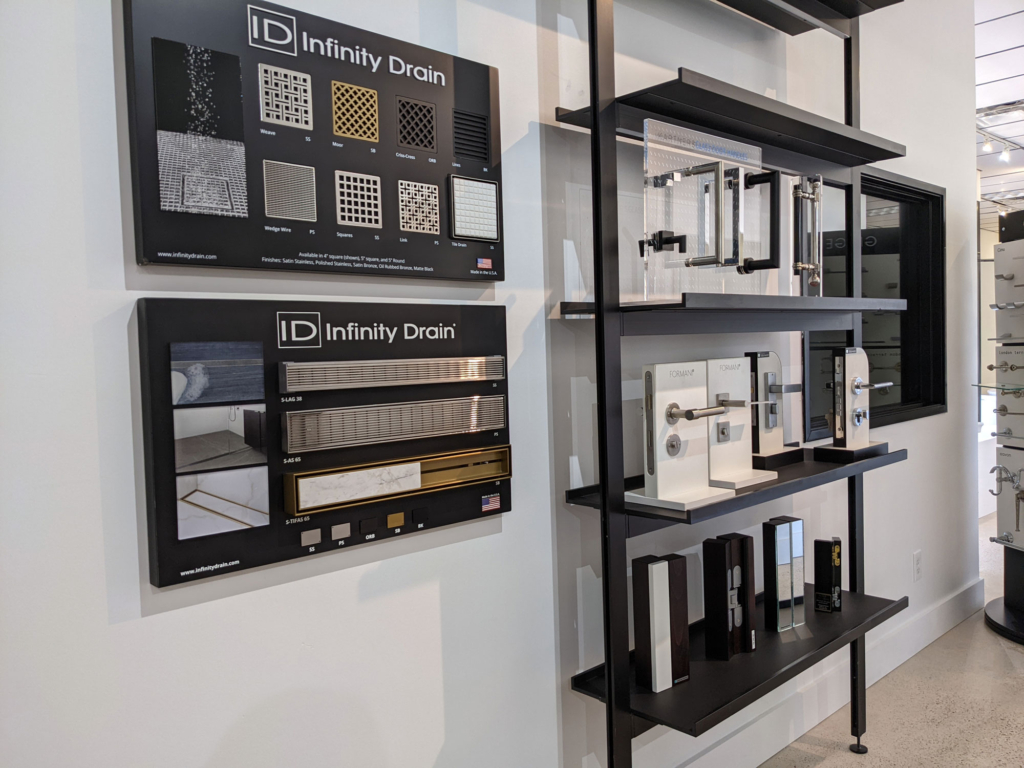 Over 20 years of relationships with our vendors means we needed to provide more ways for our customers to experience exceptional product. AM Mode by Alexander Marchant is a compliment to the shopping experience our customers have come to rely on and been waiting for us to provide. Industry standards like Colonial Bronze, Native Trails and Newport Brass sit side by side with emerging lines Foster, Julien Outdoor Kitchen and Kartners.
A little off the beaten path, in the heart of what is quickly becoming the de facto design center in Austin. Located at 10705 Metric Blvd we are just a hop away from the Domain and Q2 Stadium, home of the Austin FC.
Just minutes from anywhere, AM Mode by Alexander Marchant location is best accessed from Mopac Loop 1, Braker Lane exit to Kramer Lane then Metric Blvd. The surrounding Metric Blvd neighborhoods are booming with the expansion of many successful Austin-based restaurants, brew pubs and retail. Alexander Marchant is among the ever-growing fabric of locally grown businesses strengthening the retail identity of this typically industrial neighborhood.
Customer parking is available on site.
Our hours of operation are Monday through Friday, 9am – 5pm. Walk-ins are welcome and will be assisted by a project manager when available. Appointments are strongly encouraged to ensure you have dedicated, uninterrupted time to work on your project. Appointments can be arranged either through the showroom coordinator or directly through your project manager. Our expert project managers will guide you through the design and specification process to achieve your goal.
For a list of project managers and support staff, please access the link to Our Staff page.