Waterworks Empire Freestanding Bathtub
Waterworks Empire collection makes a bold statement; designed as an adaptation of styles popular in England and France during the late 19th century.
PRODUCT SPECIFICATIONS
- Waterworks Empire tubs are made of fiberglass materials; the exact materials are a trade secret.
- Thermal insulation helps maintain water temperature
- The interior and exterior are hand finished.
AVAILABLE SIZES
58-7/8" x 34-7/16" x 24-3/16"
70-7/8" x 34-7/16" x 24-3/16
AVAILABLE FINISH
White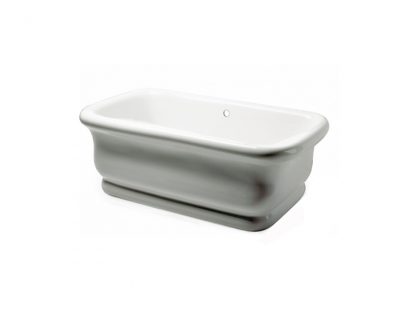 Gallery Images