Squeezing a full bathroom and workable kitchen into a tiny house or luxury condo with a small footprint is undoubtedly challenging. But we are happy to report it is not impossible. We have put together a list of 25 Fixtures for Small Space Living highlighting our go-to vendors and fixtures that demonstrate with the right fixtures, you can pack a lot of practical function, and unparalleled style that will have you living big in tiny living.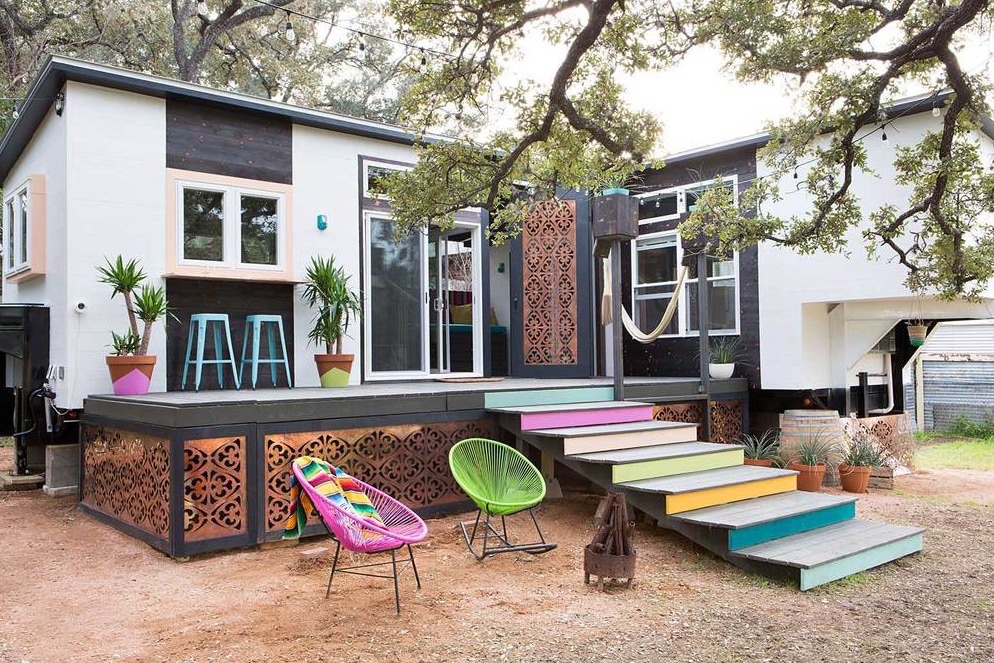 ALAPE
Alape's material characteristics have become a compass for their design, allowing products to take shape that fulfill the basic human needs for cleanliness and aesthetics in equal measure.  They believe harmony is required between these aspects to live up to our customers' high and varying requirements.
1. Alape Folio Washbasin
The Folio features high-precision manufacturing with exact geometry, minimal radii and flat surfaces: A delicate 3 mm thick glazed steel cover wraps tightly around the washstand and encases it like a wafer-thin sheet adding extra storage and keeping the overall weight of the vanity unbelievably light.  Available in five matte finishes.
2. Alape Insert Washplace
With measurements of 19 1/8 x 12 1/2″, height 18 1/2″, dishbasin 11 3/4″ in you can see why this is perfection for any tiny home. Plus we love the look of the white glazed steel. The countertop comes in either white or anthracite brown in glazed steel. With different variations depending on where the towel rack, lavatory faucet or cabinet work best.
3. Alape Inside.S
The Inside.S is perfect for anyone looking to get more storage from his or her vanity without crowding the bathroom.  Plus, the dark oak surface coating and contrasting adjustable glass shelving are gorgeous. Just like it's smaller counterpart above, you have the ability to choose from four layouts that vary by faucet location and preference of side for shelving and the stainless steel towel bar.
4. Alape Assist Shelf System
Storage is always a big deal in any bathroom. In a tiny home it's everything. These are some of our favorite storage systems that create stunning design elements for the space and even more function.  The Assist Shelving System is available in a range of shelf lengths and can be installed in any configuration.
LACAVA
Their selection of lavatories and sinks, made of porcelain, solid surface, natural stone, and stainless steel, offers a wide range of applications from stand-alone pedestals, wall-mount, on-counter vessels, to vanity top, and undermount sinks. Regardless of the space requirements, whether it's needed for a mansion with dozens of bathrooms or is sought after by a "tiny house nation," they have shapes and sizes to choose from to fit any facility.
5. Lacava Piccalo Wall Mounted Porcelain Sink
The whole Piccalo collection is simply made with smaller lavatories in mind.  With it's corner mounted one hole design it has an ability to fit where other sinks can't.
6. Lacava Aquababy
Aquababy is a wall mounted or above-center porcelain lavatory.  One of the reasons we like it, besides it's adorable name, is the fact that it comes with no faucet holes, one or three.  Opening up the door for endless faucet possibilities.
7. Lacava Alia Vanity
There is no secret why this vanity makes our list. The Wall mount under-counter vanity's shape half moon shape is exciting and contemporary.  Especially when you think of all the storage you'll have.
8. Lacava Adjustable Mega Mirror
Wall-mount 3x magnifying mirror, adjustable with dual arm.
9. Lacava Arch Toilet Paper Holder
I bet you never thought a wall mounted toilet paper holder would almost look like wall art. The Lacava Arc is stylish and mounts straight out from the wall to save space.
LAUFEN
Italian design brand Kartell, who revolutionised furnishing in the use of plastic materials for over 60 years now collaborated with Laufen, an industry leader in bathroom design.  Thus the Kartell Collection was born.
The collection combines durable, innovative ceramic fixtures with a series of translucent polycarbonate furniture that come in an array of colours reminiscent to tones of the earth.  The washbasins are available in SaphirKeramik, a new scratch-resistant material that is ultra thin and nearly half the weight of normal ceramics. Making this entire collection an absolute win for tiny luxury.  Here are a few of our favorites.
10. Kartell Collection Wall Unit Vanity
12. Kartell Vanity Sink
13/14. Kartell Towel Rail & Wall Mounted Shelves
DURAVIT
15.Duravit Stark Wall Mounted Toilet


Is a contemporary beauty and has the space saving perks of a wall hung toilet, with the superior material and craftsmanship of a Duravit. Like all Duravit toilets, it features a glazed and thus easy-care flushing rim, as well as a single and dual flush function (1.6 / 0.8 gpf).

ACCURATE
Starting from humble beginnings, Accurate has evolved into the premier manufacturer of custom Architectural Hardware setting the industry standard for excellence in restoration and custom architectural hardware.
16. Accurate Barn Door Lock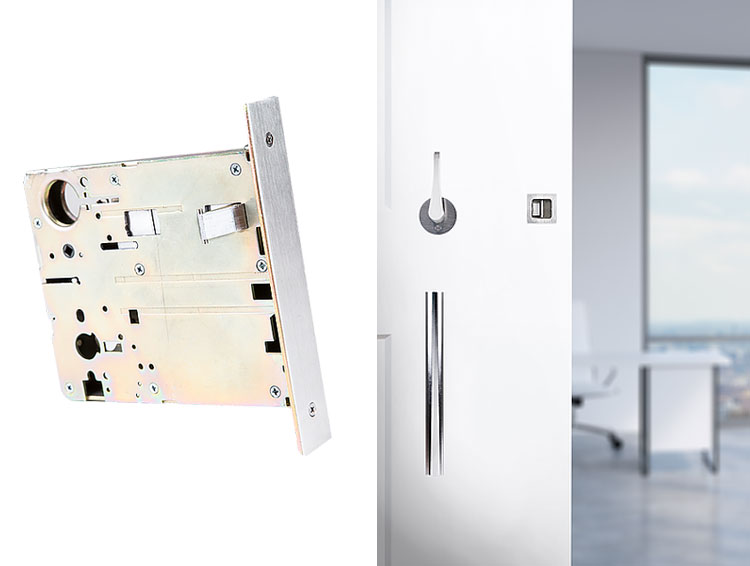 Just because it's a tiny house or smaller living space doesn't mean you shouldn't have the same comforts you are used to in other homes, like privacy. Barn Doors in tiny homes and small spaces are a great option to block off part of the house, or for the door to the lavatory. Unfortunately, you can't always lock them because the lack of a strike plate.
Accurate's Barn Door Lock features a locking capability with a protruding strike and has a thoughtful clean simple design. It is also available in 22 different finishes to match your space.
THE GALLEY WORKSTATION
17. Galley Workstation
It's not just an S-I-N-K, it's a workstation. Click HERE to learn more about why it's our top choice for a small space, or galley style kitchen.
JULIEN
18. Julien Fira Fireclay Undermount Sink
With the Fira kitchen sinks, changing style is always an option since two apron front designs are available on the same product. One side features a flat apron for a clean look that blends easily. On the other side, a Shaker style apron with 2″ wide frame, a timeless classic.
The Fira Sinks also have tight internal radii that enhance their contemporary esthetics while also making them easy to clean.
Julien also took this design a step further by allowing the sink to become a functional workstation, SmartStation with their added accessories.
VOLA
Vola has been the industry leader in clean minimal, spatially aware design for over 50 years. They are one of the most sought after faucet designs in the industry. Other companies have tried to give homage to them with their designs, but when it's the original, it really can't be matched. All of their faucets are available in Vola's eighteen powder coated finishes.
20. Vola KV1 Kitchen Mixer

21. Vola T10 Soap Dispenser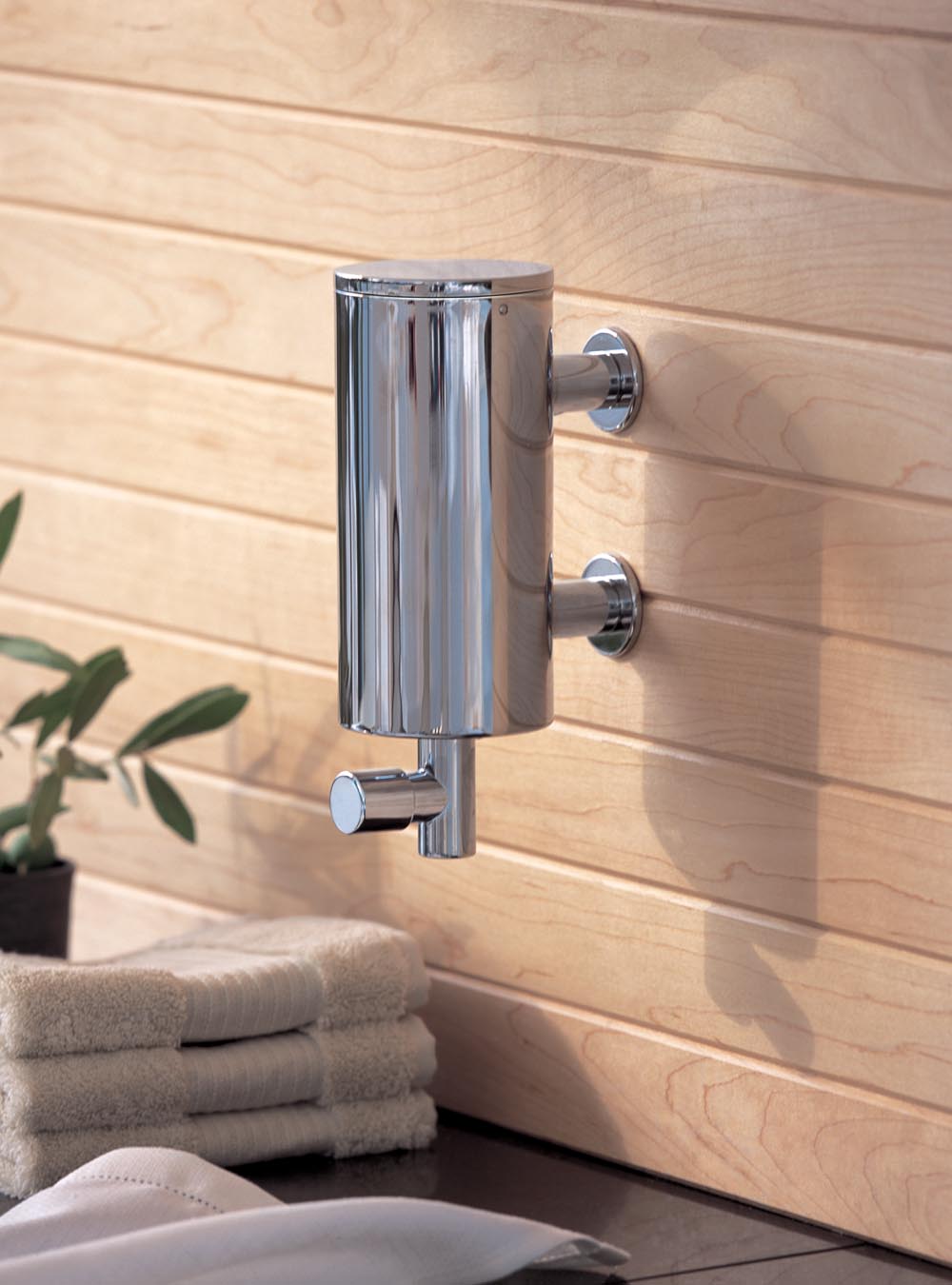 Can be installed in the bathroom. However, we love the look of it installed in a smaller kitchen. Anytime you can minimize cleaning supplies taking up room in your cabinets or drawers is a plus.
WATERMARK
Watermark Elements Wall Mounted Faucet has a sleek contemporary design that allows you to choose every element. With a choice of 21+ body finishes and 14 cover materials makes for a custom show stopping element in your smaller kitchen or bath designs.

22. Watermark Elements Wall Mounted Faucet

SUGATSUNE
Saving space is Sugatsune's forte and their product offerings reflect it.  All of their innovative product lines should be considered in any area of your home you looking to get the most function out of.
23. Sugatsune Lateral Door Opening System

Ideal for kitchen, bathroom and laundry room cabinets, the LIN-X600 is an innovative space saving lateral swinging hinge system that allows doors to swing open in a small radius while being installed flush with surrounding cabinetry or walls. Designed to allow full access to cabinets, the LIN-X600 features a 3-way adjustable concealed hinge that provides a soft, self-closing movement.
24. Sugatsune Concealed 3-Way Adjustable Hinges
HES hinge design allows vertical, horizontal, and depth adjustment after hinge is installed.
Buster + Punch
25. Buster + Punch Toggle Switches and Dimmers
ELECTRICITY is a range of solid brushed brass light switches & dimmers – diamond-cut knurled to feel amazing with every touch. The switches & dimmers are flat plate and finished with our signature solid penny buttons.
---
Click follow the links below for Tiny Home ideas & inspirations from other Austin professionals.
https://www.apartmenttherapy.com/casual-cool-style-a-must-see-tiny-home-full-of-inspiration-245836
http://www.lonny.com/Small+Spaces/articles/5ql7ao4T4co/400+Square+Foot+House+Austin+Packed+Ideas
http://www.tinyhomeshoteltexas.com/
https://austin.curbed.com/2018/3/14/17116504/tiny-home-austin-sxsw-3d-printed-affordable
http://www.tinyhousejamboree.com/Home/
http://attiremodish.top/small-houses-in-san-antonio/small-houses-in-san-antonio-tiny-houses-crazy-and-house-swoon-small-home-builders-san-antonio-tx/
https://www.outsideonline.com/2054171/true-story-llano-tiny-home-exit-strategy